Letter from the President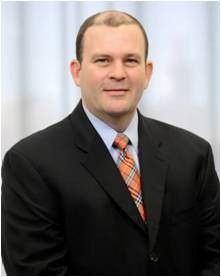 August 13, 2019

Dear Estate Planning Colleague:

The Officers and Trustees of the Greater Middlesex/Somerset Estate Planning Council welcome you to the upcoming 2019-2020 Membership Year. For over thirty-seven (37) years the Council has been providing excellent educational programs and enjoyable networking opportunities to our members. We are looking forward to a great year, filled with informative programs, quality speakers and opportunities to socialize with like-minded professionals.

Membership in the Council offers you access to seminars that provide timely, valuable information integral to your practice in the estate planning field, as well as the opportunity to network with your peers in an enjoyable, professional setting. As an additional benefit, our Council is qualified as a Sponsor, which enables our programs to qualify for CLE, CTFA, CFP®, and CPE credits for those in attendance.

Additionally, we allow Dinner and Breakfast Sponsors for both members and non-member firms. See our Sponsor Guidelines.

We will continue to hold our meetings at Fiddler's Elbow Country Club in Bedminster, NJ. Our 2019-2020 Program Schedule will include three (3) dinner meetings and three (3) breakfast meetings. Breakfast is served at 7:45 AM, followed by the speaker presentation at 8:15 AM. Dinner meetings begin at 5:30 PM with a cocktail hour that runs until 6:15 PM and includes one free beer or wine. Dinner will be served at 6:15 PM and the main program will begin at 7:00 PM. The following is our program lineup for 2019-2020:

Wednesday, September 11, 2019 - Dinner Meeting
Ash Ahluwalia, National Social Security Partners, LLC
Advanced Social Security Income Maximization Strategies

Wednesday, November 6, 2019 – Breakfast Meeting
Gwen Orlowski, Esq. Disability Rights New Jersey
NJ Programs for the Elderly, Seniors & Disabled

Thursday, December 5, 2019 – Dinner Meeting
William Singer, Esq. Singer and Fedun, LLC
Estate Planning for the Modern Family

Thursday, January 30, 2020 – Dinner Meeting
Richard H. Greenberg, Esq.
Heckerling Estate and Gift Tax Update

Wednesday, March 11, 2020 – Breakfast Meeting
Kimberly Snavely
Duties and Problems as a Trustee

Thursday, May 7, 2020 – Breakfast Meeting
Speaker: Joseph Scorese, Esq., Harwood Lloyd, LLC
Program: Residency and Related Tax Issues

The dues structure will be the following for the upcoming program year:
(A) Individual Members will pay $350.00 for the entire year, which includes the annual membership dues and meal charges for all six (6) meetings.
(B) Corporate Members will pay $675.00 for the entire year, which includes the annual membership dues for all members of that organization, plus meal charges for up to three persons belonging to that organization who wish to attend each of the six (6) meetings. Additional persons employed by the same organization are welcome to attend all of our six meetings at a reduced member rate of $75.00 per person per meeting.
(C) Non-member/guest attendance rates are $85.00 per meeting.
You may apply for membership by downloading the Membership Application for 2019-2020. Please return our application along with your business card (we need your correct title) so we know to whom we send our meeting notices. Your dues payment should be forwarded to our Secretary, Jayne C. Kredatus, at 16 Stapleton Court, Bridgewater, NJ 08807 via regular mail. We look forward to having you join us and participate in the meetings.

Please browse this website for more information about the council.

All attendees are required to sign in at every meeting. An attendance sheet will be made available for this purpose. This is required of all attendees, regardless of whether or not professional credits are sought for a particular meeting.

It is an honor for me to serve as your Board President for the 2019-2020 Year. On behalf of our Board, we look forward to seeing you at our meetings throughout the year. Thank you for your continued support of the Council.

Sincerely,
David A. Bobrowsky, CFP®
Board President 2018-2020